Freediving and sailing adventure around Kornati Islands
September 3, 2017

Bookings for Freedive Yachting 2019 are on!
December 3, 2018
We are so proud and excited! The Guardian listed Freedive Yachting as one of the
Top 10 marine adventure holidays WORLDWIDE!
This is a great accomplishment for us after our first season in 2017. It shows that we are on the right path and working to deliver even better underwater adventures and overall service in 2018.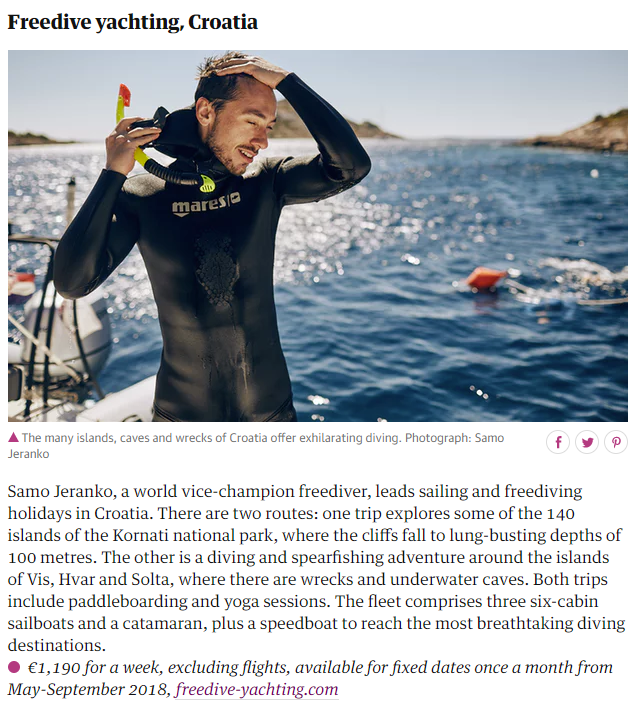 View full article on The Guardian website here:
Water worlds: top 10 marine adventure holidays worldwide
Join us on a trip in 2018
Vis Route 12.5. - 19.5. 2018
Vis Route 11.8. - 18.8. 2018
Kornati Route 8.9. - 15.9. 2018
Write to us with code GUARDIAN for your special offer! We are looking forward to see you aboard! ;)